Evo theme tour
Redmine theme
Enhance your Redmine experience with our unique EVO-Theme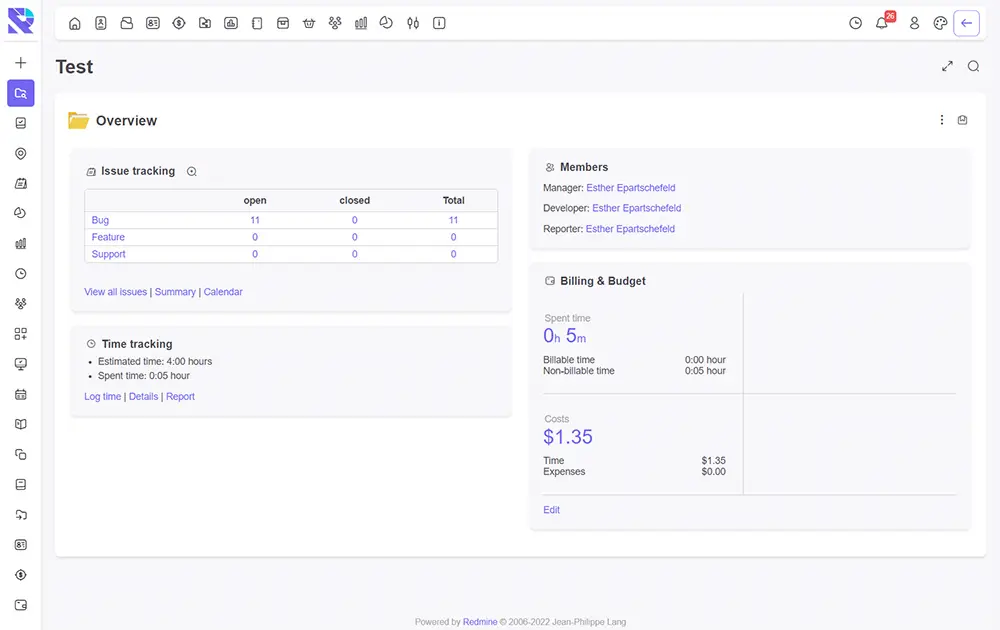 Looking to revolutionize your Redmine interface? You've come to the right place! Our team is proud to present our exclusive EVO-Theme, a game-changer in Redmine customization. With our EVO-Theme, you can transform your Redmine instance into a visually stunning and highly functional platform that perfectly aligns with your organization's needs.
Redmine theme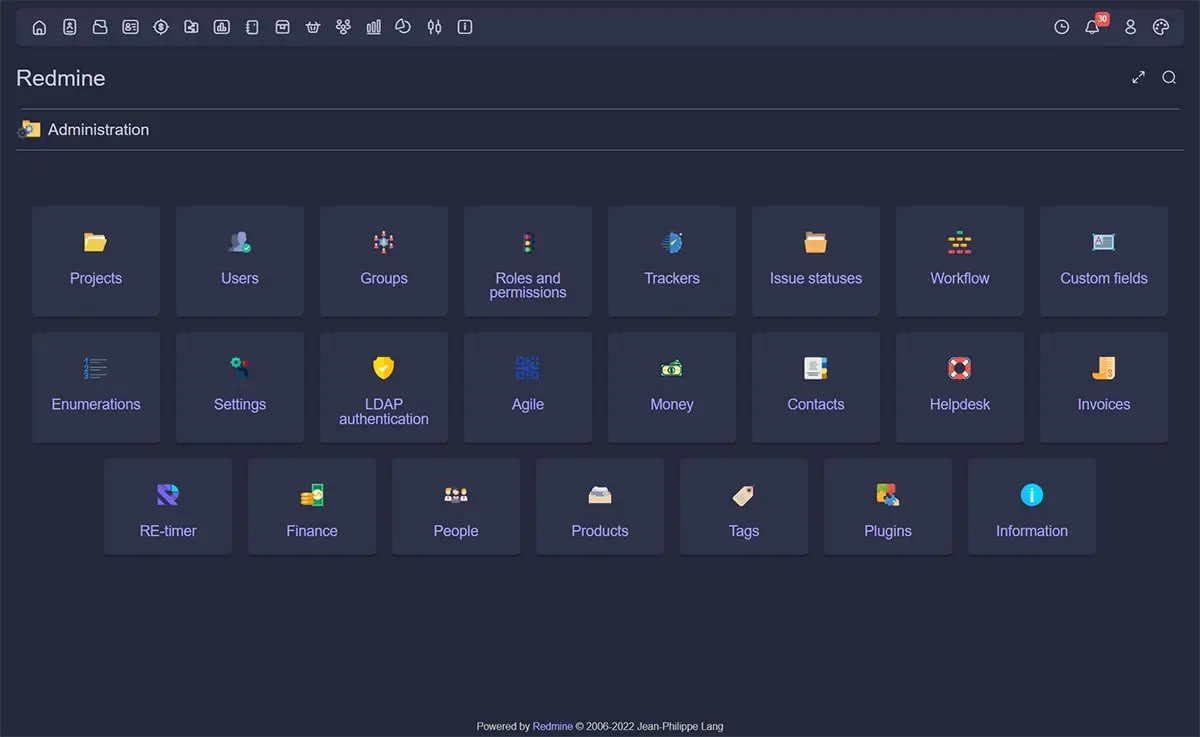 Key features of our EVO-Theme:
Modern and Engaging Design: Our EVO-Theme brings a fresh and contemporary look to Redmine, captivating users and creating a visually appealing environment for efficient project management.
Seamless Integration: Our EVO-Theme seamlessly integrates into your existing Redmine setup, ensuring a hassle-free installation and setup process without disrupting your workflow.
Enhanced User Experience: We understand the importance of user-friendly interfaces. Our EVO-Theme provides an intuitive and streamlined user experience, simplifying navigation and improving productivity. Redmine theme.
Customization Options: Tailor your Redmine instance to match your brand identity and preferences with our EVO-Theme's extensive customization options. Personalize colors, fonts, and layouts to create a unique and cohesive user experience.
Responsive Design: Our EVO-Theme is fully responsive, ensuring optimal performance and usability across various devices, including desktops, tablets, and smartphones.
Why Choose Our EVO-Theme:
Stand Out from the Crowd: With our EVO-Theme, you can differentiate your Redmine instance from the rest, leaving a lasting impression on your users and stakeholders.
Improved Productivity: The enhanced user experience and intuitive design of our EVO-Theme streamline workflows, saving time and boosting overall productivity for your team.
Enhanced Collaboration: Our EVO-Theme fosters collaboration by providing clear and intuitive interfaces for task management, communication, and document sharing, enabling teams to work seamlessly together.
Modernize Your Redmine Instance: Stay up to date with the latest design trends and create a modern and visually appealing environment for your projects.
Ongoing Support: We are committed to providing excellent support for our EVO-Theme. Our dedicated team is here to assist you with any questions or issues that may arise, ensuring a smooth and positive experience.
Redmine theme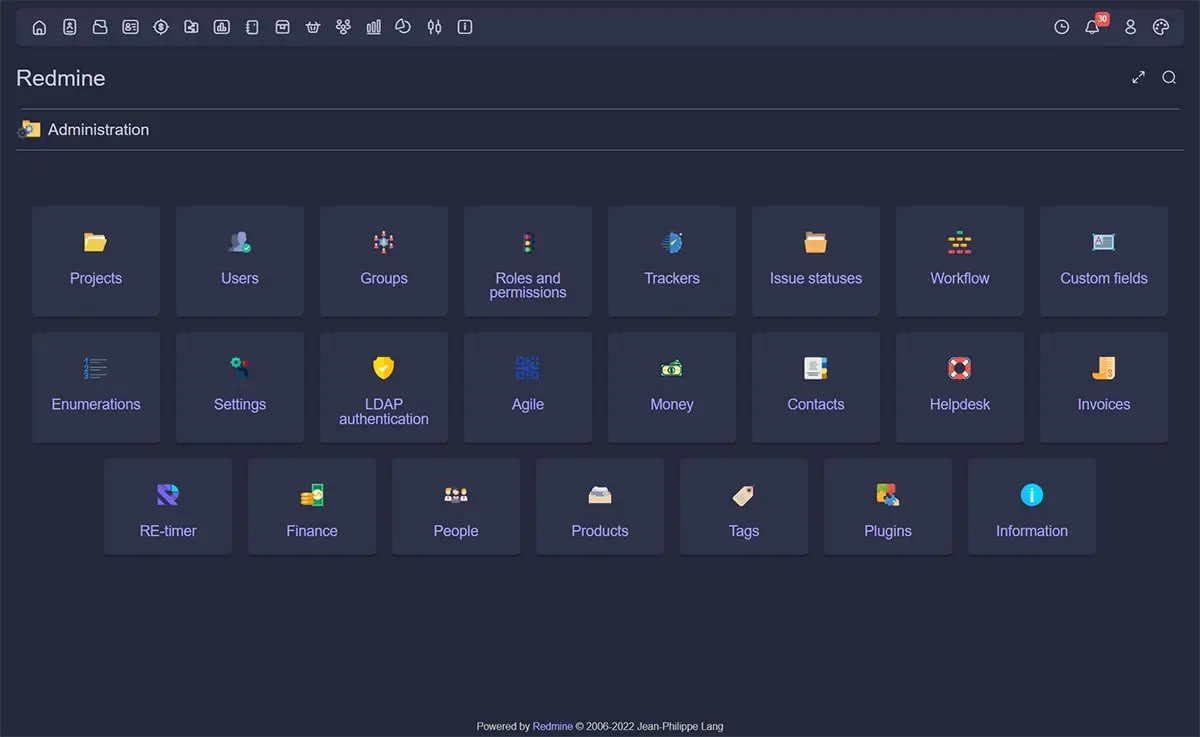 Unlock the Full Potential of Redmine with Our EVO-Theme:
Visit our website to learn more about our EVO-Theme and how it can transform your Redmine instance. Experience the power of a visually captivating and highly functional interface designed to enhance productivity and collaboration. Contact us today to take your Redmine experience to the next level with our unique EVO-Theme. Redmine theme.
Evo theme tour
Possibilities
The theme is made in modern colors.
Optimized download speed.
Short list of innovations:
Visible/hidden sidebar, filters, menu
Fixed top menu
Tooltips, custom select
And much more …
Use your logo and background
Use your corporate colors & fonts & icons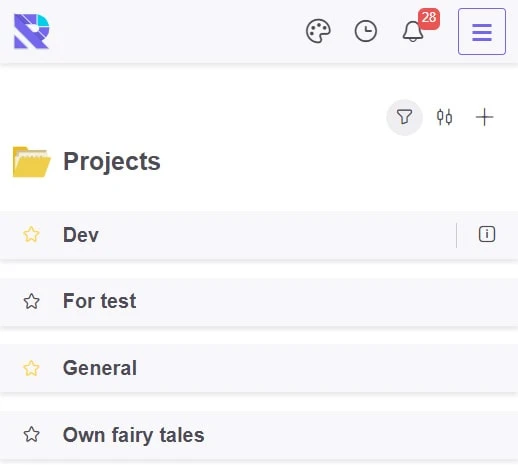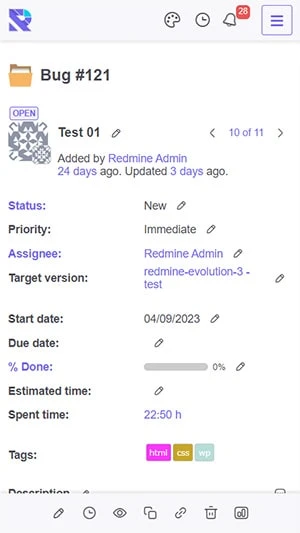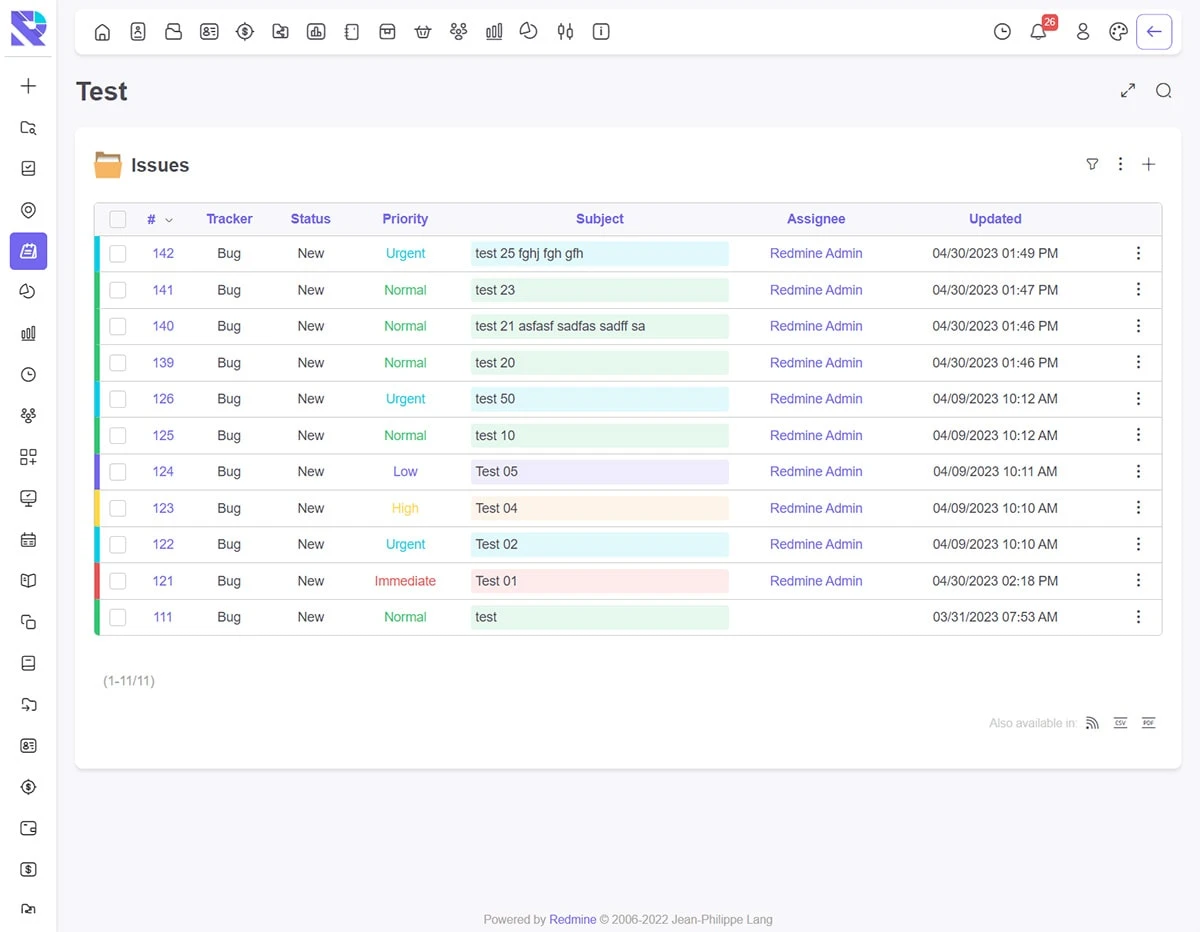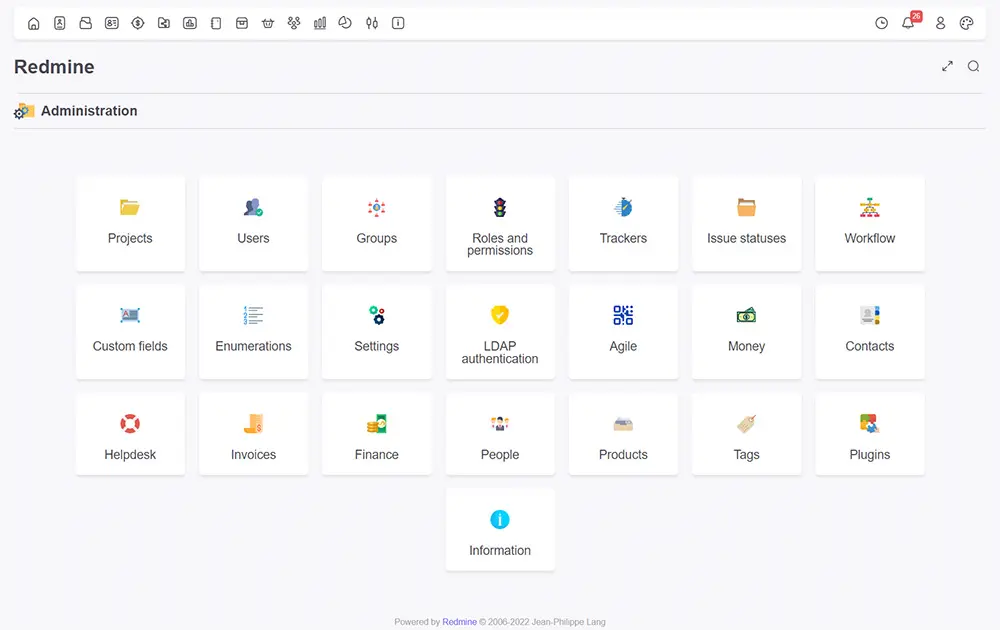 Administration
Enjoy the satisfaction of utilizing and overseeing the theme to cater to your specific requirements. It provides a comfortable, fashionable, and efficient experience.
Effortlessly and efficiently manage tasks with a comfortable and speedy approach.
Seamlessly switch between pages with an intuitive navigation system.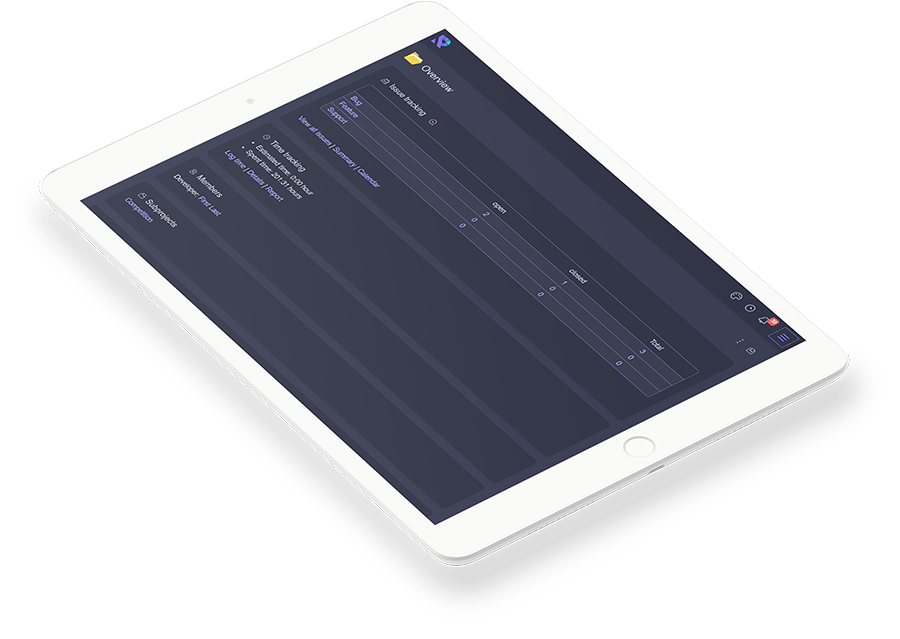 User
The theme offers a fresh user experience for your entire company. It captivates your team and seamlessly integrates into their workflow, making it easier to navigate and accomplish work tasks and goals.
The interface is designed to be uncomplicated, user-friendly, and easy to navigate.
The theme offers an intuitive experience that streamlines daily tasks and objectives by providing well-crafted details and features to facilitate smooth workflow.
Responsive
The theme delivers a superb and intuitive interface across all devices, ensuring a user-friendly experience on all devices.
The current theme is meticulously crafted to provide an impeccable viewing experience across a wide range of devices, including computers, tablets, and smartphones.
It ensures seamless usability and compatibility across various platforms.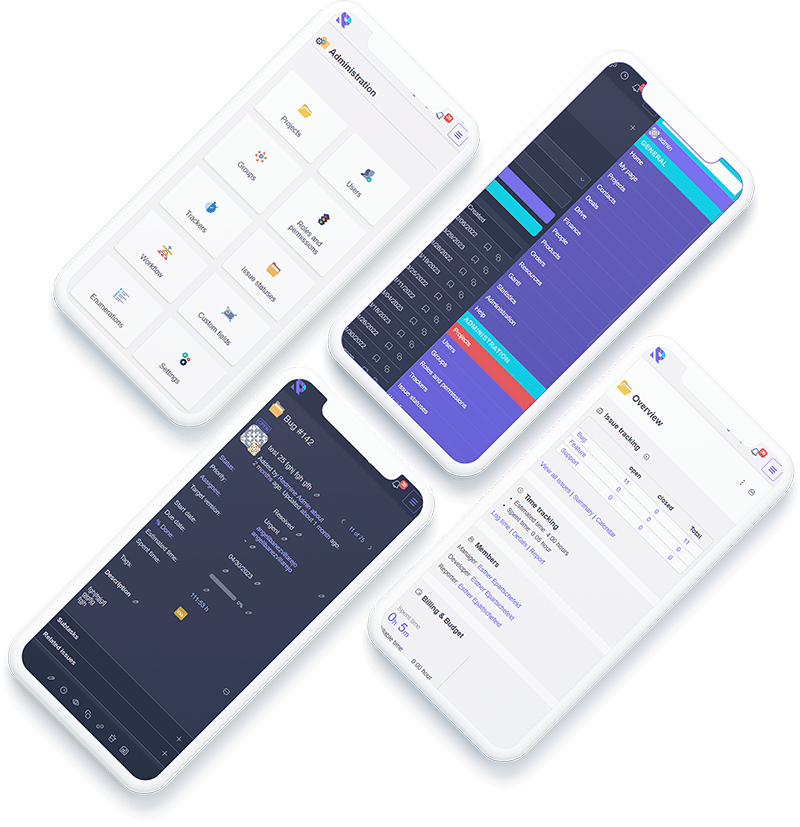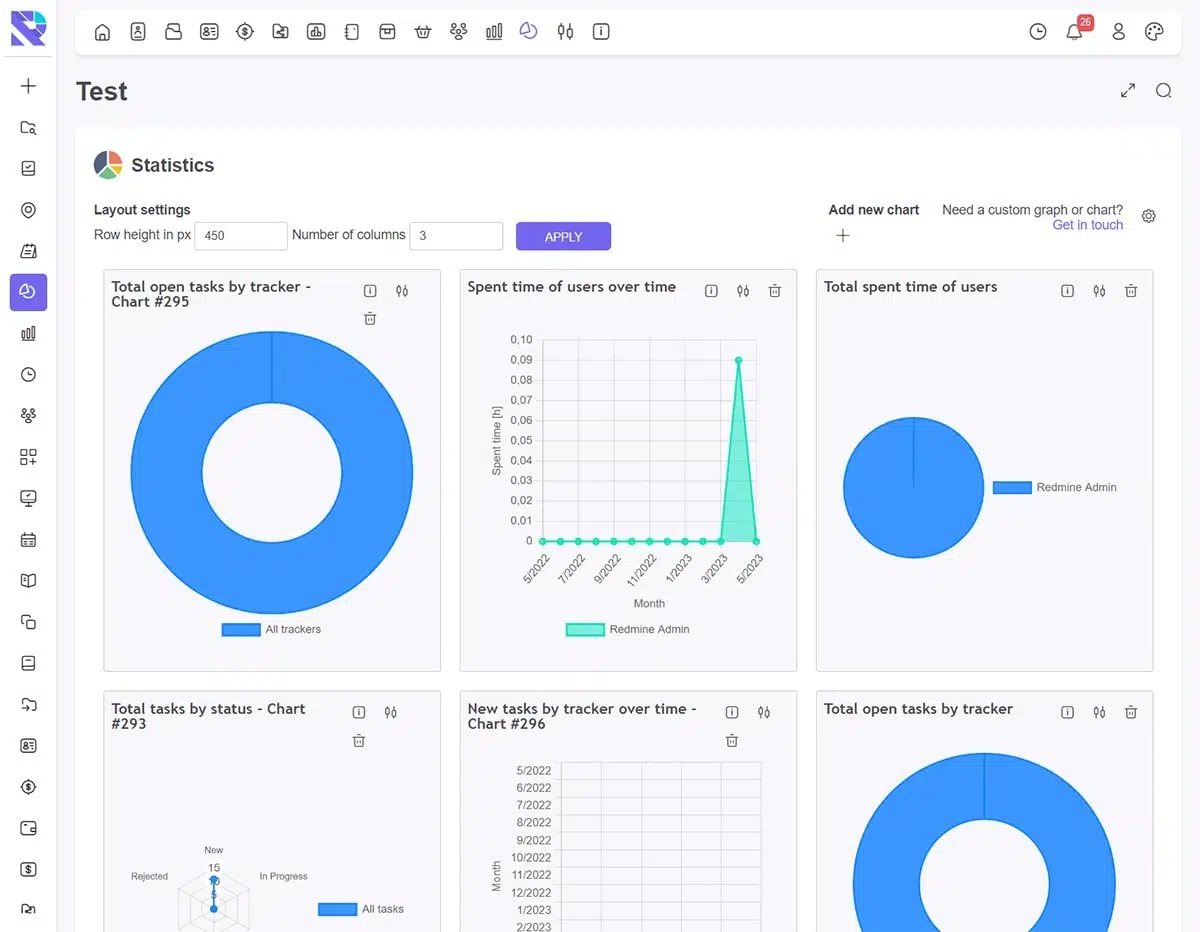 Popular plugins
Enjoy the new design of popular plugins