Changelog for evo theme
Information about theme changes is posted on the Redmine website.
pricing
If you have any questions about our theme, you can contact support.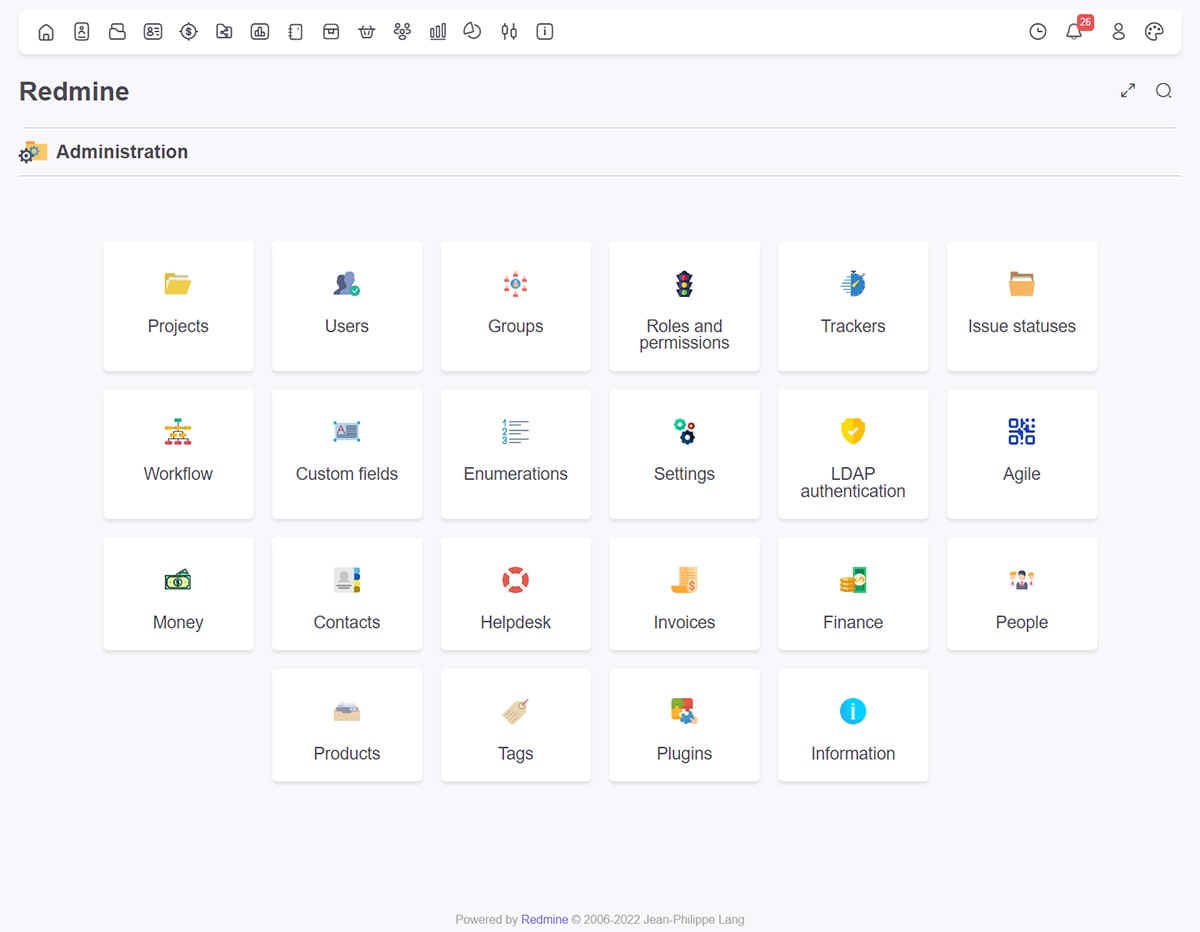 Super theme from redmine-evolution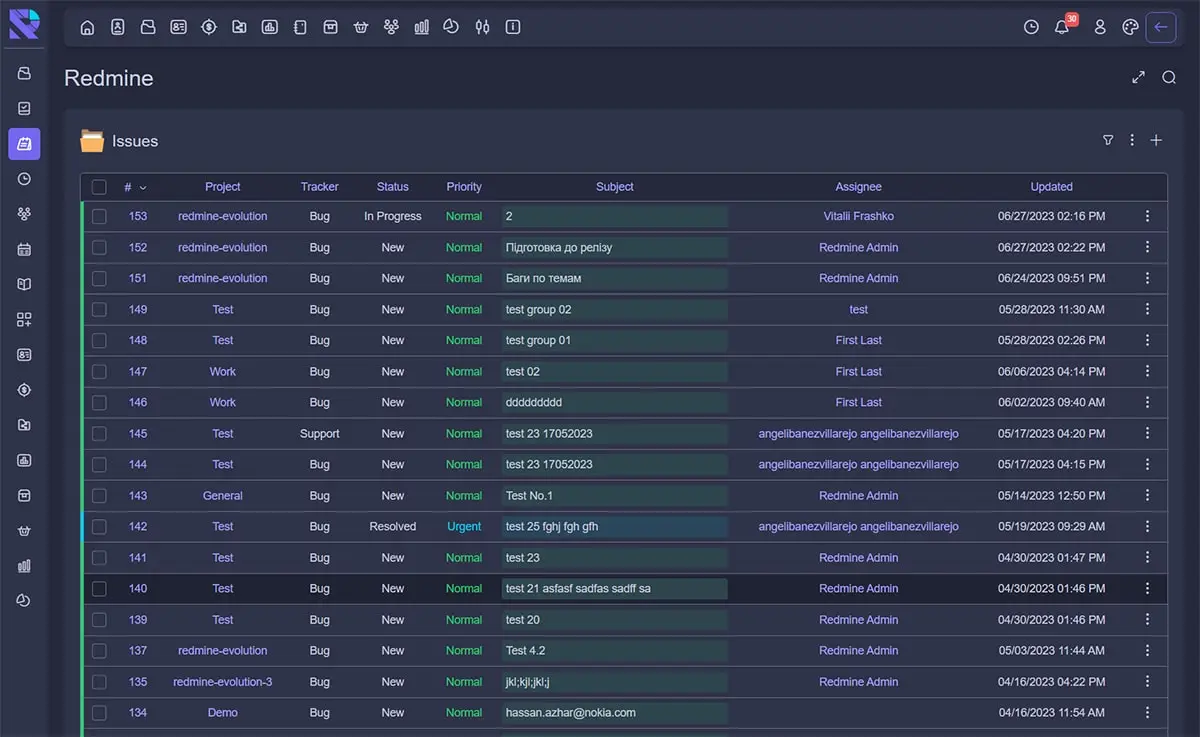 Evo theme is a popular and feature-rich theme designed specifically for Redmine, an open-source project management tool. This article explores the key features and benefits of Reliz Redmine Theme, highlighting how it can enhance your project management experience and improve productivity.
Modern and User-Friendly Interface:
Evo Redmine Theme offers a modern and intuitive interface that enhances the overall user experience. With its clean and organized layout, users can navigate through Redmine effortlessly, accessing project details, issue tracking, and collaboration tools with ease. The theme's sleek design ensures a visually appealing and user-friendly environment for effective project management.
Customizable Visual Elements:
One of the standout features of Evo Redmine Theme is its high level of customization options. The theme provides a wide range of visual elements that can be tailored to match your organization's branding and preferences. You can customize colors, fonts, layouts, and other design elements to create a unique and cohesive look for your Redmine instance.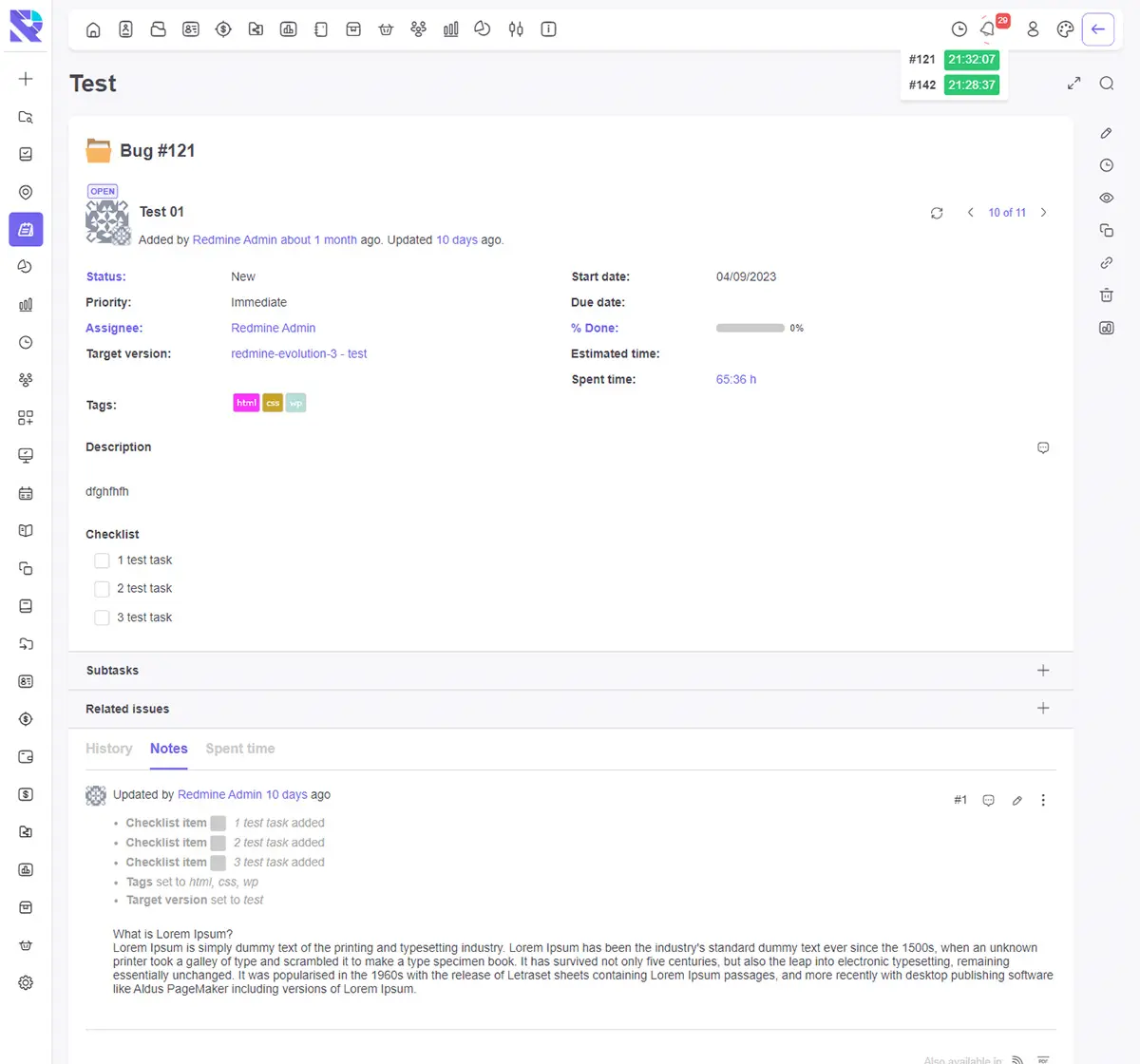 Responsive Design:
In today's mobile-driven world, having a responsive design is crucial. Evo Redmine Theme is built with responsiveness in mind, ensuring seamless usability across various devices and screen sizes. Whether you access Redmine from a desktop computer, tablet, or smartphone, the theme automatically adapts, providing a consistent experience and enabling you to manage projects on the go.
Streamlined Project Navigation:
Efficient project navigation is vital for smooth project management. Theme enhances navigation by optimizing menus and project hierarchy. It provides collapsible sidebars, customizable shortcuts, and a simplified project overview page, allowing users to quickly access relevant project information, subprojects, and associated tasks.
Integration with Popular Redmine Plugins:
Evo Redmine Theme seamlessly integrates with popular Redmine plugins, extending its functionality and enhancing your project management capabilities. Whether you require additional features for time tracking, resource management, or document collaboration, the theme ensures compatibility and a cohesive user experience when using compatible plugins.
Evo Redmine Theme offers a comprehensive set of features and customization options that enhance the Redmine experience for project managers and teams. With its modern design, responsive interface, and streamlined functionality, Reliz Redmine Theme empowers users to efficiently manage projects, track issues, and collaborate effectively. Consider adopting Reliz Redmine Theme to elevate your project management experience and maximize productivity.
Key Features of Our EVO-Theme:
Modern Design: Our EVO-Theme brings a contemporary and sleek design to Redmine, providing a visually captivating and intuitive user interface.
Seamless Integration: With our EVO-Theme, you can seamlessly integrate it into your existing Redmine instance without any hassle or compatibility issues.
Enhanced Functionality: Our EVO-Theme not only enhances the aesthetics but also improves the overall functionality of Redmine, ensuring a seamless and efficient project management experience.
Customization Options: We understand the importance of branding and personalization. Our EVO-Theme offers extensive customization options, allowing you to tailor the interface to match your organization's unique identity.
Responsive and Mobile-Friendly: Our EVO-Theme is designed to be fully responsive, providing a consistent and optimized user experience across various devices, including desktops, tablets, and smartphones.
Redmine theme
Unlock the Full Potential of Redmine with Our Themes and Plugins:
Don't settle for a generic Redmine experience. Trust our team of experts to deliver tailored themes and plugins that transform the way you manage projects. Maximize efficiency, improve collaboration, and achieve exceptional results with our custom solutions.
Visit our website to explore our portfolio and learn more about how our themes and plugins can revolutionize your Redmine instance. Contact us today to discuss your specific requirements and let us take your project management to the next level.
Version 1.0 – June 27, 2023

Initial release
Compatibility with:

Redmine – from 4.x.+ to 5.x. version
Full support for RedmineUP's plugins
Full support for Redmine-X's plugins